(Un) Official (Sub)Urban Design Dictionary
Experience gives you insight, a way of explaining things and the right to opinions. This month, as I begin a(nother) decade in this crazy-wonderful business, here are some of the things clients of The Refreshed Home have gotten used to hearing.
Barbie-(fill in the noun) : Nice, but grossly under-scale for the space.
Ex.: 14″ lamps on desks or nighttables, or rugs only slightly larger than the tables on top of it.
Big (or Little) House Eyes: When your new space is very different in size from your prior space, and you're struggling, or making bad decisions because your baseline is still the scale of the other property.
Cinderella House:
1. As Cinderella's glass slipper would only fit a certain size foot, these are rarefied properties that will naturally have a smaller pool of buyers
2. Pre-glamming up, Cinderella was the same person, but went largely unnoticed. These properties are 'fine' , but read as underwhelming and uninspiring.
COTY (Color Of The Year): Brilliant invention to engage consumers, and keep painting relevant. Masterful use of history, verbiage and visuals frame and highlight so-declared color. See Naval '20, Back to Nature '20, and a happy throwback, Tangerine Tango '12.
Also, COTY Fails: Attempted marketing coups, colors that have no business being nominated, as they do little to match the mood and wishes of most consumers, Simply White '16 (is it even a color?) the ill-advised Cavern Clay '19, or the most unfortunate Marsala '15.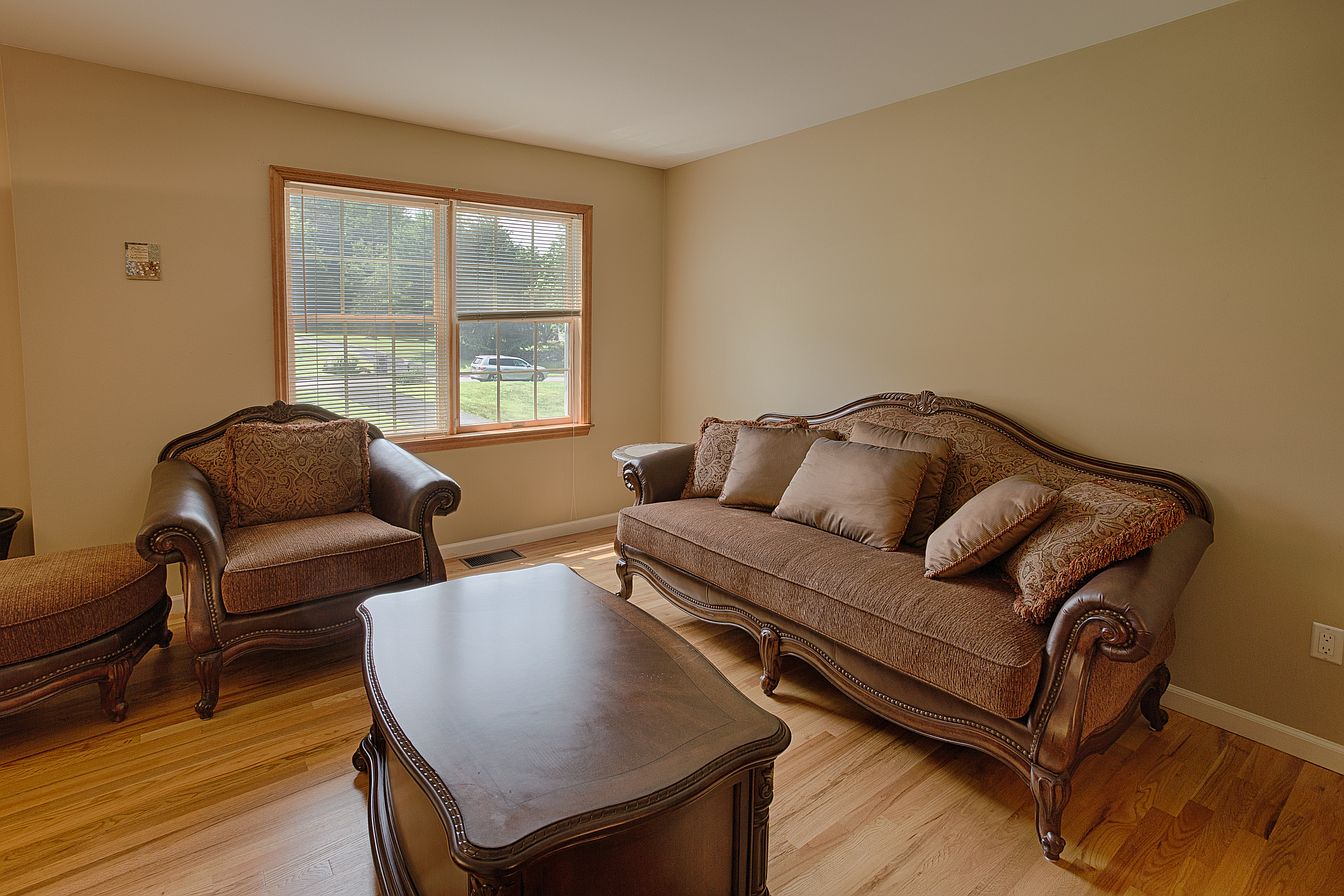 Death By Beige: Design decisions made in prior decades, or by default, wall to wall beiges. Without punctuation, spaces are flat, dull and dated. YAWN.
Explosion in a Crayola Factory: When bright and cheery morphs into sensory overload. Abrupt, violently contrasting colors. Choosing wall color for the sake of wall color, with little thought of proportion, lighting, a harmonious flow, or the adjoining surfaces like floors, tiles or cabinetry.
Fads: Design trends you don't like or think are dumb. See COTY Fails, and Wooly Mammoth Throw Pillows.
Having a Knack: Someone who has talent, but no training, accreditations or experience in the real world. Less intimidating to approach than a professional, and usually work when they have the time, and 'as a favor'.
Home Goods-itis: Cyclical behavior that occurs when trolling the aisles of home improvement stores, looking for inspiration. Without a plan, you rely on cool displays. This typically results in buying more of the same things you already have, followed by returning most of it, and starting again.
Listing Prep:  Describes the process of preparing a property for sale without inciting a fight-or-flight response. syn. Home Staging 
Photo-Styling: Taking the time for impactful and thoughtful details, to create standout photos. Also, Photo-Stylist: One who knows authentic, clever and resourceful will resonate with viewer over costly.
Sprinkles: Like eye candy, or jewelry, little things added on that engage us, and make us happy. Vanilla is the most popular ice cream flavor, but most of us would choose it with sprinkles if we had the choice. Good alternative for those who are done with that old chestnut 'pop of color'.
Also, Punctuation: Something houghtful to add drama, contrast and empahsis to a space to engage and delight the viewer.
Thanksgiving Dinner Projects:  Extended staging projects with many details, needing lots of prep and coordination, then it sells in like 20 minutes.
DIfferent from Leftover Turkey Listing: Like the turkey on the weekend after Thanksgiving, these are listings that have been on the market for a while, picked over, re-invented, and yet surprise! – no one's really interested any more.
White Tundra Kitchens (or Baths): Rooms that induce snow-blindness, as they are one endless, souless expanse of white. Without sprinkles or punctuation, usually the result of media OD and endless sessions of 'which white ??'
Wooly Mammoth Throw Pillows: Nasty, long-haired throw pillows (or ottomans).  'Nuff said.